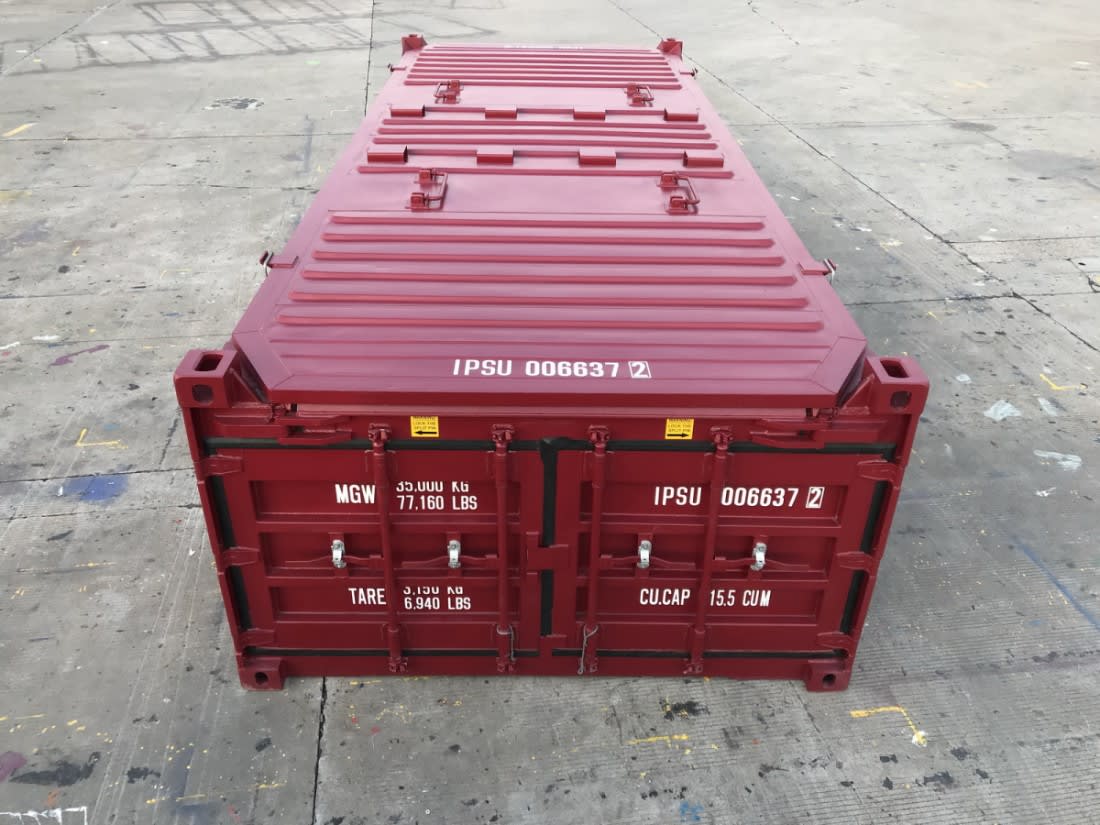 Key Features
Tipping Hatch
Rear doors with swing header
BK2 Compliant.
Waterproof removable hard lid eliminates dust during transit
Optional roof hatches
Smooth internal walls & special abrasion resistant paint.
Suitable for use with a wide range of dry bulk cargo & mineral concentrates
1450 mm high, to allow double stacking in standard 20' slot.
Easy operation latches on the roof
Rear Doors with swing header
ISG Half heights have both tipping hatch, and also rear doors.  The rear doors are fitted with a "swing header" allowing the container a fork truck to access the container via the doors.
Versatile and Customised
Not only can the ISG half height be used for end tipping or for general cargo via the rear doors, it can also be side tipped to discharge cargo.
Our customers use the half heights with rotainers, and also side tipping trucks.
ISG can also customise our half heights to suit your specific project with optional features like roof loading hatches.