Oz Minerals
OZ Minerals supplied 1,400 specialised Copper Concentrate Containers
OZ Minerals went to tender in 2011 for the supply of 1,000 specialised copper concentrate containers for their Prominent Hill operation. Intermodal Solutions Group (ISG) was selected as the preferred container supplier. The containers were specially designed by the ISG engineering team headed by General Manager Matthew Chalmers.
The containers were the first in the global market to be certified to BK2 and ADG7 dangerous goods code. The shipping containers are designed for minimum product hang up which includes curved gussets in all corners, and tapered side and end walls. The containers are designed to be suitable with all tipplers in the global market, and include a pioneering lid which automatically locked and unlocked by the tipplers.
The container also has a unique look about it on the externals, designed so no product is left on the container after it has been tipped into the ship's hull. After the successful on time delivery of the first 1,000 Copper Concentrate containers, a further four hundred more were ordered and the additional units are currently on their way to OZ Minerals.
Managing Director of ISG Garry Pinder stated that these containers are the benchmark in Copper Concentrate containers in the world and we are pleased with the results from the hard work that went into the design and manufacture of these unique containers.
OZ Minerals Project Manager Andrew Fitzgerald said: "The new containers designed with a removable lid and used with the innovative Rotating Tippler allows OZ Minerals to export its copper concentrate to a high environmental standard. OZ Minerals exported its first shipment of copper concentrates from Prominent Hill using the specialised containers in January this year from Port Adelaide."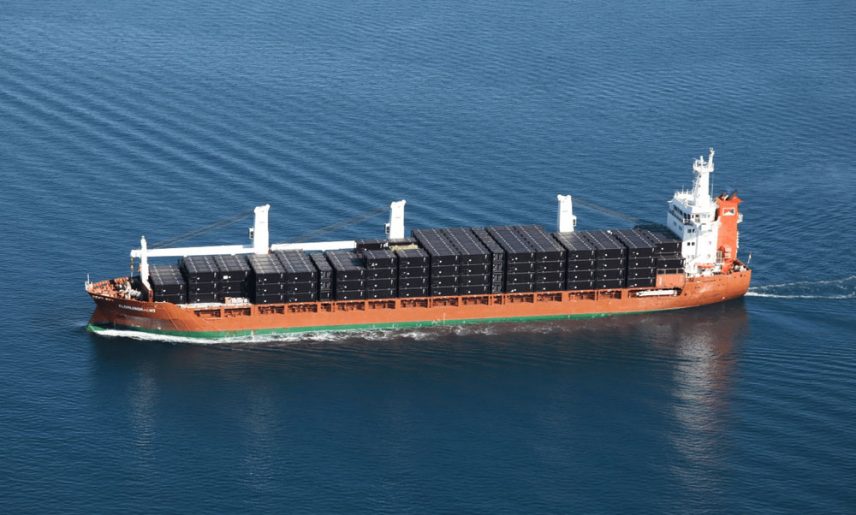 Intermodal Solutions Group (ISG) is the largest Australian owned container company supplying to the mining industry.
Please visit our website www.intermodalsolutionsgroup.com.au or contact Garry Pinder on +61400035548