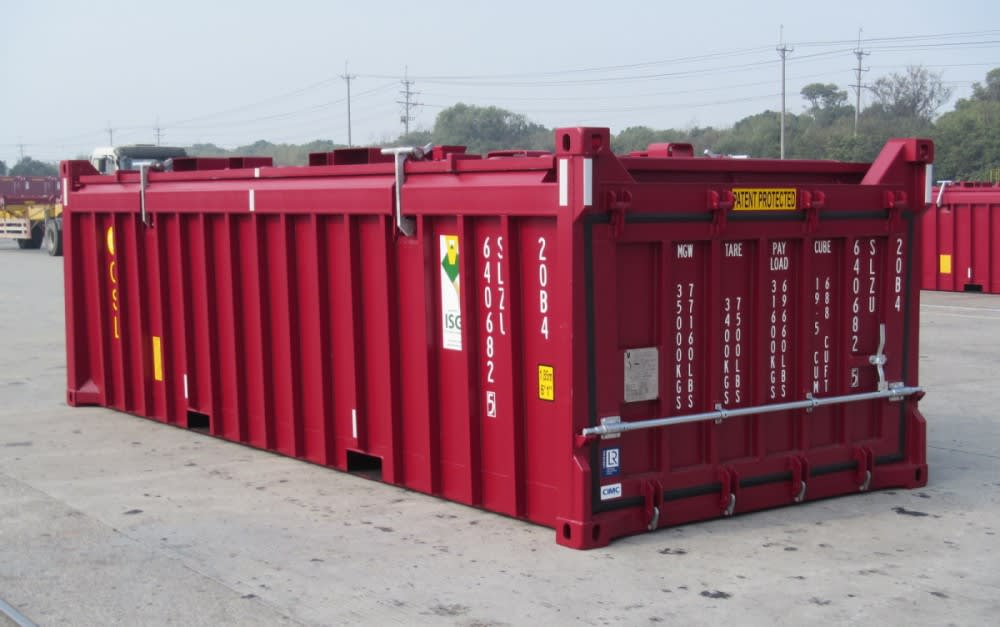 Key Features
Rear Tipping Hatch
Hatch operated from the side of the container at ground level
Optional secondary lock
BK2 Compliant.
Waterproof removable hard lid eliminates dust during transit
Optional Roof hatches
Smooth internal walls & special abrasion resistant paint.
Suitable for use with a wide range of Dry Bulk Cargo and Mineral Concentrates
Designed & tested for operation with Rotating Spreaders (Tipplers)
Safe and Easy to operate tipping hatch
ISG rear tipping Hybrid containers have large tipping hatch, to allow smooth flow of abrasive bulk cargo.  The hatch is fully tested with the distributed loads of bulk cargo.
The hatch locking gear is located on the side of the container near the ground, so that the hatch can be opened by a worker when the container is on the back of a truck.
One container for Import and Export
The ISG container is perfect container for receiving import cargo from a vessel, which can then be taken to the customer for discharge by end tipping.
The customer can then load export cargo into the container, and it can return to the port for discharge via tippler.
The container is a flexible solution for logistic companies that need to handle multiple cargo for multiple customers.