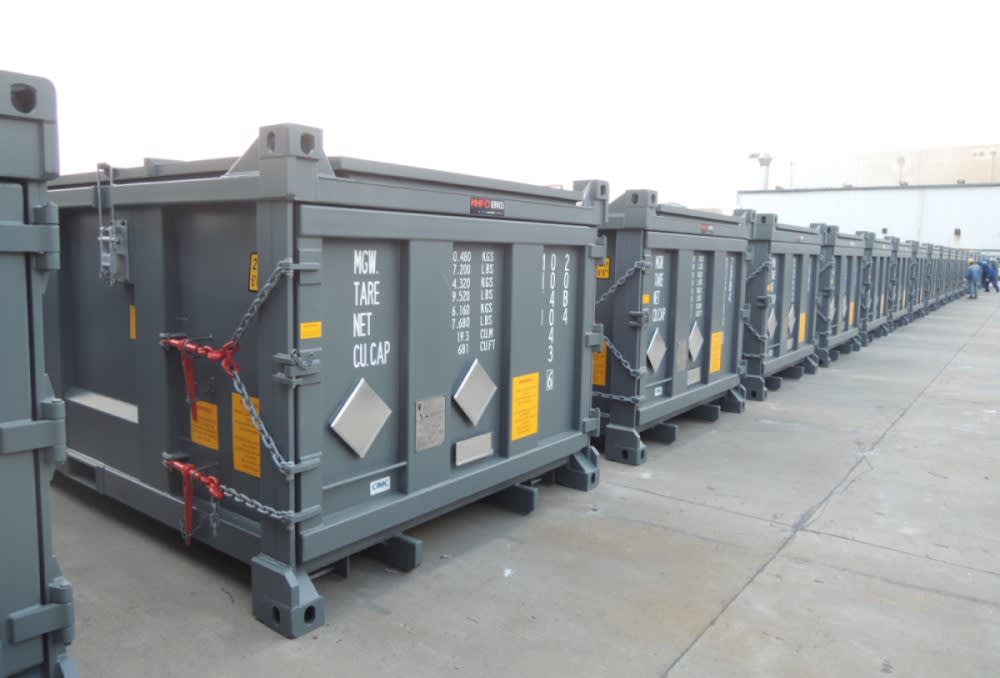 Key Features
IMDG BK2 Compliant.
Watertight, Barn style rear doors
Hook lift truck compatible,
AAR Tested – Suitable for operation on USA Rail network.
Heavy duty construction
Removable Hard lid or Tarpaulin
Heavy duty fork pockets (Up to 3R testing)
Optional underside rollers – allowing for local Pick-up and Delivery with no container handling equipment requirements
Hook lift and Rail compatible
ISG Waste containers, can include special hook lift front wall design, and underside rollers.
This allows the containers to be delivered to waste receival sites with no container handling infrastructure.   The container can be loaded by the customer, and then collected by the special hook lift trucks.
After collection the containers can be transported by Rail, just like a regular container.
Barn Style Doors
ISG waste and scrap containers include our special Barn Style doors.  The doors are hinged on one side of the container and operated safely from the other side of the container.
The locking mechanism is located on the side of the container to protect the operator when the door is opened and cargo is discharged.
The door can be designed to be completely watertight for dangerous and contaminated cargo, or we can design them with no gaskets to ensure maintenance free operation when used with Scrap steel.