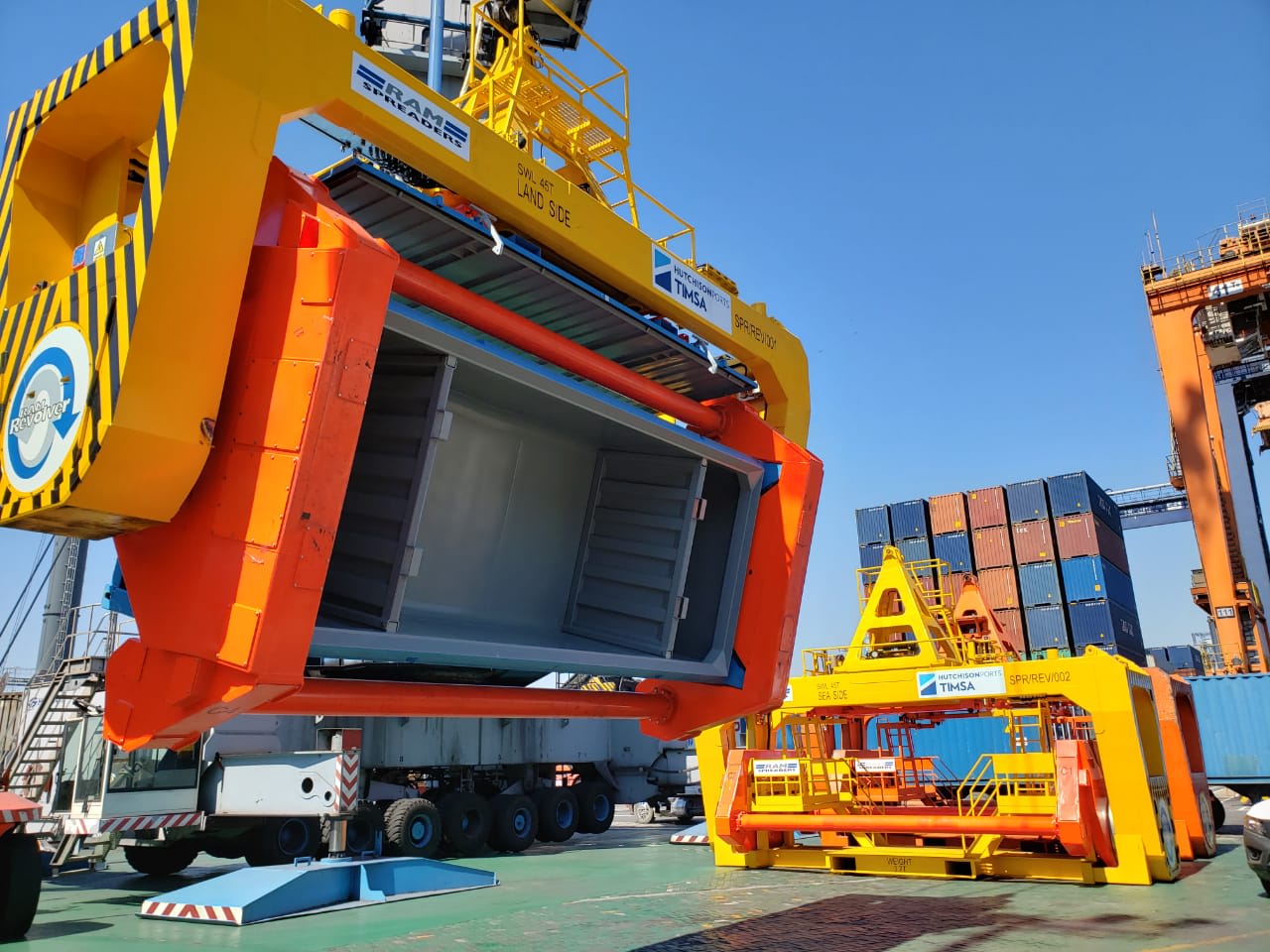 Key Features
ISG Patented removable wall System
High Payloads up to 42,000 kg
Specialised casting and twistlock system can achieve up to 50,000 kg payload
Designed for very high cycle operation, with concentrated loads
Designed to be suitable for wide range of cargo density
Waterproof removable hard lid eliminates dust during transit
Optional Roof Loading Hatches and rear tipping hatches
Smooth Internal walls with gussets and Anti-abrasion paint for clean discharge
Oversize containers available for low density, high payload requirements
Designed and tested for operation with Rotating Spreaders (Tipplers)
Patented Removable Walls
ISG Multipurpose Open Top rotainer includes our Patented removable wall system, which means that dense cargo like copper concentrate or Iron ore can be loaded using the central compartment (Which avoids the container being overloaded).
If the customer has lower density cargo, then the entire container can be loaded to maximise cubic capacity.
The container is significantly strengthened in the centre compartment and also designed and tested be operated with the central concentrated loading.
Instant Multipurpose Bulk Handling Terminal
The heavy duty multipurpose rotainer, means a port with existing container handling infrastructure can become a multipurpose bulk handling facility overnight.
With a rotating spreader and a set of Multipurpose Heavy-duty containers, a port can offer Pit to Ship solutions using our more traditional containers such as the concentrate, ore or High cube containers, as well as being able to handle spot shipments of huge range of cargos with the multipurpose box.