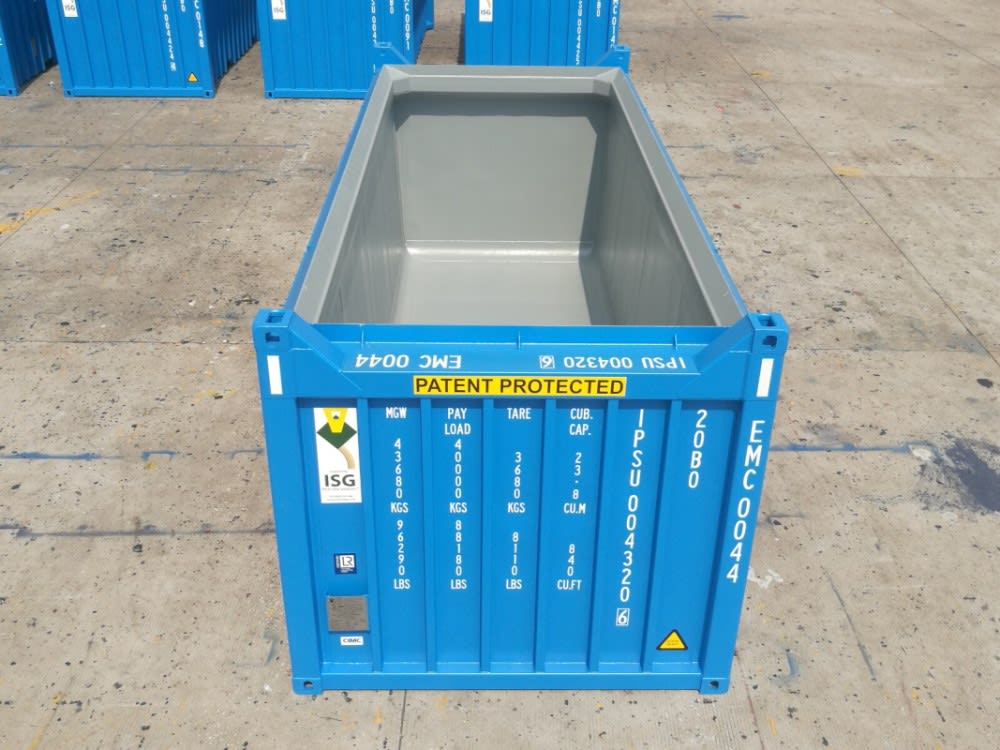 Key Features
High Payloads up to 42,000 kg
Specialised casting and twistlock system can achieve up to 50,000 kg payload
Designed for very high cycle operation
Designed to be suitable for wide range of cargo density
Waterproof removable hard lid which eliminate dust during transit
Optional Roof Loading Hatches and rear tipping hatches
Smooth Internal walls with gussets and Anti-abrasion paint for clean discharge
Oversize containers available for low density, high payload requirements.
Designed and tested for operation with Rotating Spreaders (Tipplers)
High Cycle Operations
With ISG Heavy duty containers, a fleet of containers can be used to replace conventional ship loader and grabs. Load rates of 1000~1200 t per hour can be achieved per crane.
ISG customers have used a fleet of 25 containers, to load 30,000 Tonnes of cargo into Panamax Size vessels.
Maximise Utilisation on Road or Rail
The heavy-duty container allows operators to achieve maximum utilisation of allow road or rail axle limits. Ensuring each and every trip is carrying as much cargo as possible.
Every country and network is different, ISG's engineers have experience with road and rail projects around the globe and will work with our customers to develop the most efficient container possible.