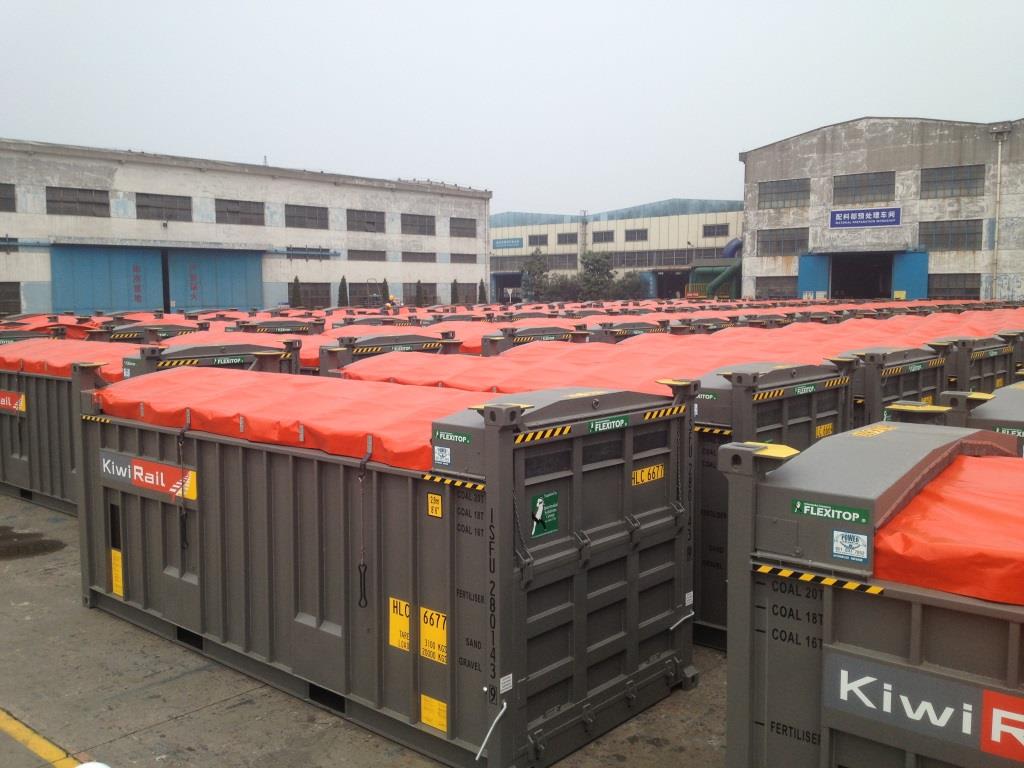 Key Features
Retractable tarpaulin
Easy operation from the ground when unit is on a truck.
Opens and closes in under 10 seconds
Watertight
Stackable
Front tipping hatches
Optional rear doors or side hatches.
Suits Bulk Cargo and General Freight (Palletised)
Easy to maintain
Farm to Rail Distribution
Flexitop ® containers are perfect for collecting cargo from multiple locations with limited infrastructure. The container can be delivered to the farm on a truck, and the farmer can easily open the tarpaulin, and then load the container.

The Flexitop® can then be returned to the to the logistics hub and then handled with standard container handling equipment. The Flexitop is suitable for road and rail transportation.
Customised Flexitop ®
ISG can customise the Flexitop to suit your specific application. For example for Smiths Crisps in Australia , we received potatoes via top loading, and then front tipping hatch for discharging the potatoes.
We also added read doors to allow palletised finished "Crisps" for delivery to the supermarkets.

For our customer in Vietnam, we added side hatches for easy unloading of wheat and rice cargo.