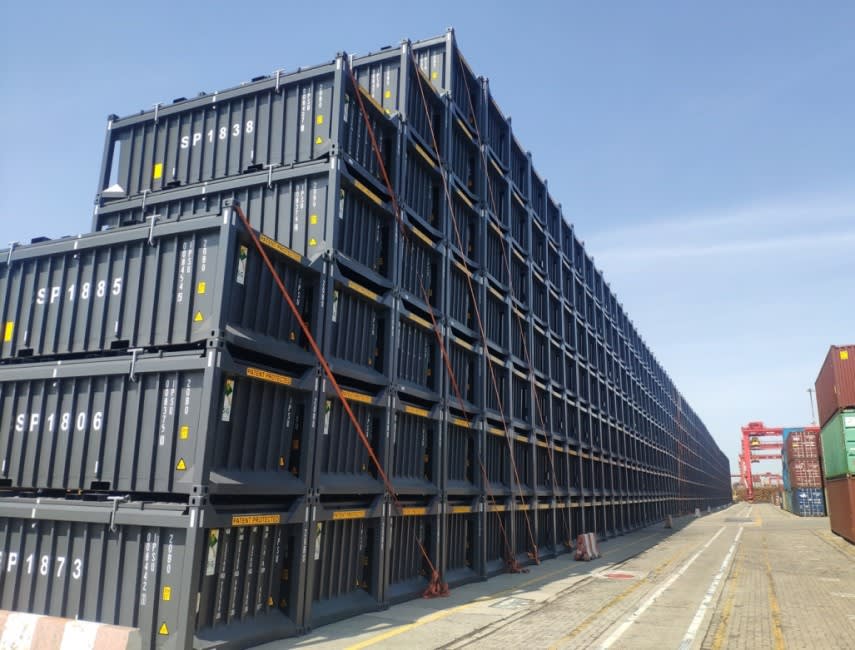 Key Features
Internal "Ice Cube" shape to allow smooth produce discharge
Waterproof removable hard lid eliminates dust during transit
Suitable for heavy duty mining applications
Tested to 10 years' service life
Stackable when loaded
High Payload and low tare weight
Suitable for a wide range of mineral concentrates
Designed & tested for operation with Rotating Spreaders
Minimise Hang-up with our A type container "Ice Cube" internal design
The concentrate container is designed for minimum product hang-up with relatively high moisture cargos which includes curved gussets in all corners, and tapered side and end walls.
The container also includes our special anti-corrosion and anti-abrasion coating.
Dust Free Operation
The concentrate container is fitted with ISG's patented removable hard lid.  The lid is watertight and prevents any dangerous dust from contaminating the environment.
The design also ensures no contaminants can build up and accumulate on the exterior of the containers.
The shipping container is also the first Open Top half height in the global market to be certified to BK2 requirements of the International Maritime Organization (IMO), Dangerous Goods Code.  (IMDG Code 2018)
ISG has produced more than 15,000 of this type of container for mining companies in Australia, North America, South America, Middle East and Europe.