Urea logistical, storage and ship loading system
Intermodal Solutions Group (ISG) supply a logistical, storage and ship loading system to the fertiliser bulk industry.
ISG is Benchmarking their successful minerals system which has been implemented around the world using bulk containers and their patented tippler to the fertilizer industry.
To download the Urea logistic storage and ship loading flow chart, click here.

The system
The bulk containers are loaded at the production facility either by front end loaders or conveyor belts into roof hatches using chutes.
Once loaded the containers are sealed and the lid is not removed again until the bulk product is ready to be emptied.
The containers are transported by road or rail to the loading port.  Container ports are employed for international export. River ports are utilised for river distribution.
Storage
The containers are used as storage sheds eliminating the usage of conventional dust and labour- intensive sheds.
At the river ports some customers have bagging facilities so the bulk product is unloaded using the container tippler into the bagging shed through a chute arrangement which then delivers the product into bags for river distribution.
At the ocean ports some customers use the current port facilities with the addition of the container tippler. When the ship arrives, the containers are moved around to the quay side and lifted into the ships hold. The lid is automatically lifted off the container and then the tippler rotates the container 360degrees emptying the fertilizer into the ships hold.
The lid is then replaced and the containers are taken back to the processing plant to start the loop again.
Technology
The patented bulk containers hold 26,580 Kgs or 35 CU.M of product. The lid can be removed for loading or hatches can be placed on the lid for chute loading.
The corner casting design stops any product being poured into the corner casting saving on any clean up requirements and crane down time.
The internals of each container are painted with a special paint to stop corrosion.
The tippler is the only item required at an unloading facility and can be attached to any crane or reach stacker.
Lid lifter Using the ISG patented lid lifter, the system is automatic and eliminates labour and product loss.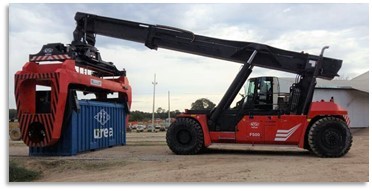 Case studies
YPFB in Bolivia required a system to move their bulk urea from Bulo Bulo in the Bolivian jungle 900 klms to Quijarro area a Gravetal port on the Tamengo channel close to the Brazil and Bolivian border.
The containers are loaded in Bulo Bulo and railed to the river port and unloaded using the tippler and a reach stacker into a chute for the product to be bagged.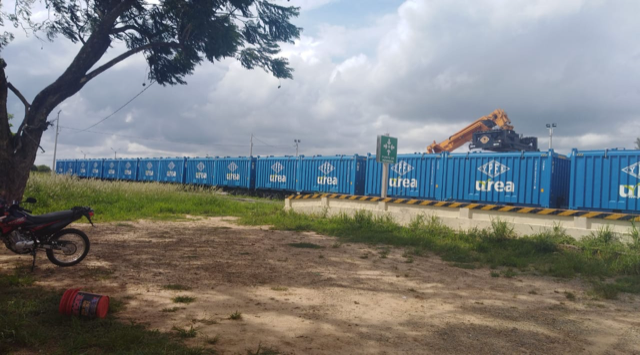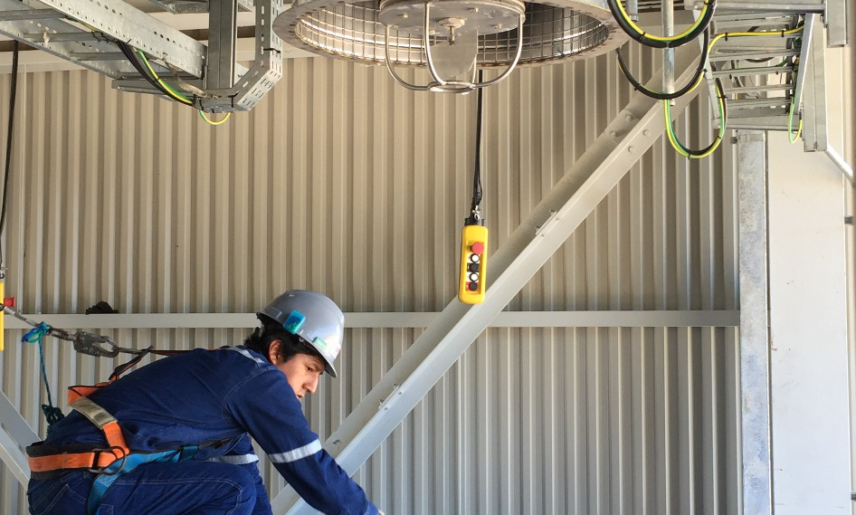 Once the product is bagged the fertilizer is distributed through the river port system.
The urea is moved by barges down as far as Argentina going through Paraguay and Uruguay unloading as they go.
Once the containers are unloaded the containers are returned to start the loop again.