Iron Ore Containers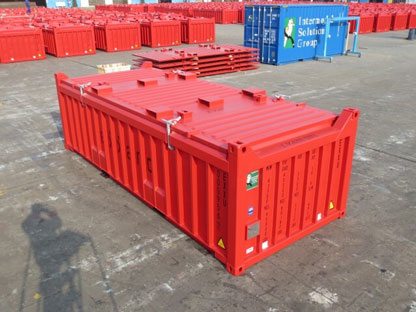 Purpose built for heavy duty mining applications. Suitable for products such as Iron Ore and Concentrates. Designed and extensively tested for use with a Tippler (180 degree rotation to discharge product).
Supplied with waterproof removable hard lids which also eliminate dust during transit.
These lids can be manufactured to suit any Tippler lid lifting system. Heavy duty, empty and loaded lift fork pockets.
Can be custom built to specific requirements, in a range of various heights.
Can be supplied with or without hard lid. Stackable when loaded. High Payload of 35,000kg.