Pit To Ship rotainers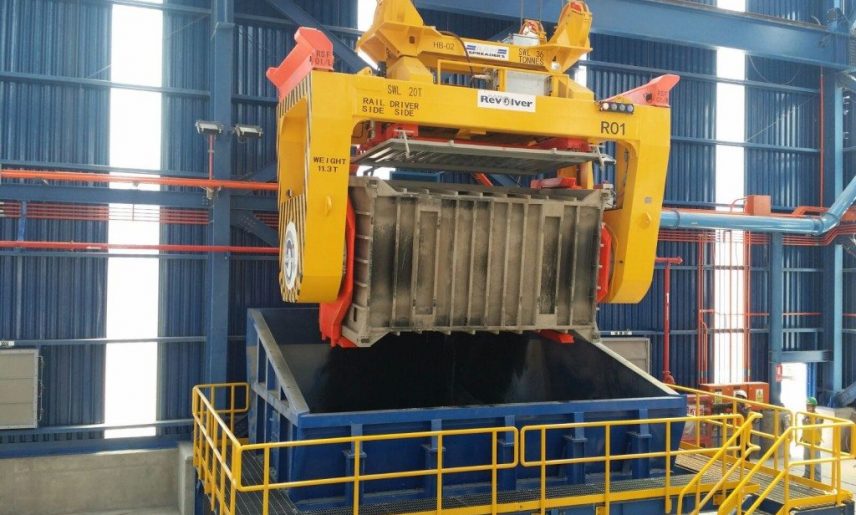 What is the correct name? The first tippler/ rotainer build was in South Africa over 40 years ago. Since then there have been several companies who have built these rotainer devices for the unloading of minerals with containers into a ship's hull.
Our rotainers are used all over the world, including countries such as America, Congo, South Africa, Australia, Chile, Peru, Mexico, Canada, Argentina and Mozambique.
Get in touch today for a solution.
How do rotainers work
The device tips the container in a 360 deg rotation emptying the product from the container. Some rotainer devices only rotate 180 deg and return back to their loading position without turning the full cycle.
A rotainer can be used for many types of minerals and they come with different brand names.
These container rotation systems are mainly purchased by the ports that load the ships. They can also be used in storage sheds to unload the minerals before being placed on a conveyor belt for loading the ship.
Some rotainer devices only turns 180 deg and return back to their loading  position without turning a full cycle. These devices have problems with full discharge and cause slow loading rates as the containers need to be turned twice and sometime three times to be fully unloaded.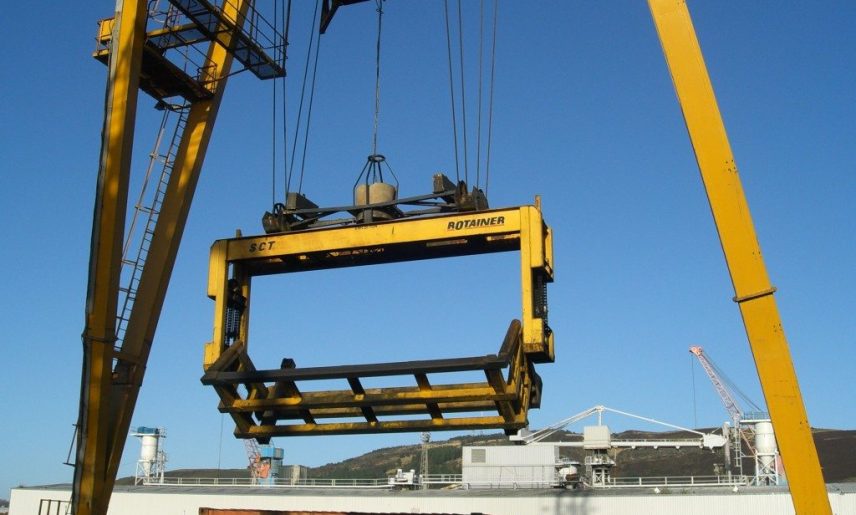 Many people call the rotainers: tipplers as the meaning is basically the same the container is rotated or tipped using this machine.
So what name is correct, rotainer or tippler? Both names are correct as they rotate and or tip the minerals from the container, so if you require a container rotation system for your loading facility call ISG and we can provide you with a rotainer.
Key Features
ISG has many rotainer designs, including:

Copper
A-type
B-type
Mineral sands
Sulphur
Iron ore
Lead
Coal
Grain
Wheat
Rice
Sugar
Sand
Urea
Tippler

Rotainer containers can take payloads of 20t, 35t or 40t – depending on your requirements
They also come in various colours including black, green, blue, red, yellow and white salt
They can be transported by either road, rail or ship
Rotainers are tested to Bulk standards: IMDG, BK2, ISO and Series R
Available in various heights:

half height
9'6"
8'6"
2000m
1800m

Available in various lengths:
Available in various widths:

2.4m
2438m
pallet wide-74

Can stack up to 6 containers high. Suitable for ports, rail yards and trucking yards
Able to be lifted by cranes, forklifts and mobile harbour cranes
Get in touch today to find out more.